It is warming up and the summer heat is on. Nashville is already known for country music, cowboy boots, and its professional sports teams. When in Nashville, everybody has their honky tonks, food spots, and attractions that are on their list. Here's something most do not think about…dessert. Here are my top three dessert spots that are within walking distance to any honky tonk:
Legendary Milkshake Bar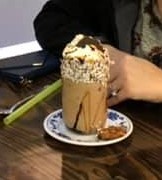 Talk about milkshakes as big as your head…this is the place for you. Fresh made right in front of you with a variety of toppings for you to choose from. Located on 3rd Avenue just 1 block north of Broadway, it is a perfect place to stop after dinner before putting on your line dancing boots or even for a late night pick me up on your way home.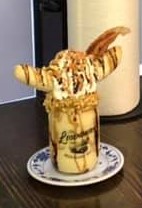 Savannah's Candy Kitchen

Located in the heart of Lower Broadway, Savannah's a something for every sweet tooth. From locally made ice cream to almost anything chocolate to caramel apples, this gem is a must stop during your time in Nashville.
Mike's Ice Cream and Coffee Bar
It's hard to find homemade ice cream anywhere but let alone in a downtown district but Nashville has it. Mike's is on 2nd avenue right across from the Wildhorse Saloon and you get your money's worth. The portions are big and flavorful and the service is second to none.
I know I have your sweet tooth going now, so only one thing left to do...get to downtown Nashville to try them all. We can set you up with the perfect place to stay and relax after having your ice cream (or even if you don't have your ice cream). We have fully furnished condos within walking distance to each of these spots and starting only 3 blocks from lower Broadway. You can see our availability online at www.furnishedwithfinesse.com or you can call us at 866-582-0866. No matter how long you want to stay, we can help make it fantastic!