Come celebrate July 4th in Music City with an astounding musical lineup. "Music City July 4th: Let Freedom Sing" draws the largest crowd in the South to celebrate our country's independence. Headlining this year is Sheryl Crow, with a lineup that includes Maddie & Tae, Erin McCarley, Andrew Combs, Ruby Amanfu, and the Nashville Symphony Orchestra. The event takes place in downtown Nashville and is a highlight of the summer with free live music happening all day and into the night, culminating with one of the most spectacular fireworks displays in the country!
Riverfront Park
100 1st Avenue North
37201 Nashville , TN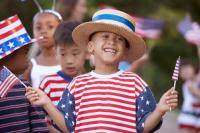 Enjoy fireworks, music and the Tower of Foam at this year's Independence Day Celebration in Gallatin. Picnic in the Park, sponsored by the City, kicks off at 6 p.m. outside the Civic Center, 210 Albert Gallatin Avenue. Bring take-out or a picnic, a few lawn chairs and settle in for a free concert by the Grammy-nominated WannaBeatles. The Fire Department's Tower of Foam is fun for all ages. And, the night ends with fireworks by the same company responsible for Nashville's fireworks. It is all free and open to the public.
Municipal Park
North Water Ave
37066 Gallatin, TN
The Freedo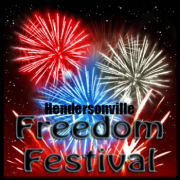 m Festival will be held on Sunday, July 3, from 5:00-10:00 pm. Local entertainment will begin performing at 5:00 pm, a live auction sponsored by Wholesale Inc at 7:30pm and the fireworks will begin at 9:00 pm. Vendor and food booths will be set up for your shopping and eating pleasure and the Kidszone will be back to entertain the kids! Tickets for Kidszone are $5 for the first armband, $15 for a family of five.
Drakes Creek Park
130 Cherokee Road North
37076 Hendersonville, TN
INDEPENDENCE DAY PARADE: Stars, Stripes and Squirtguns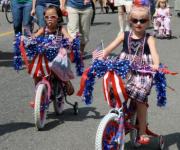 Once again the Watertown Chamber of Commerce is hosting its annual parade in Watertown in honor of the Independence Day! Quickly becoming known for its tradition of 'getting wet,' Watertown continues the trend again this year! Bring your squirt guns and water balloons to "Stars, Stripes and Squirt Guns"!
For those who cannot or do not wish to get wet, there will be a section at the end of the parade for those who want to participate and remain dry. The parade goes from Watertown Elementary to the end of East Main Street in Watertown.
East Main Street
Watertown , TN