Certifications and Recognitions
BBB - TN Better Business Bureau Member: A+ Rating, Accredited Member
2017 BBB Torch Award for Ethical Commerce Recipient
2016 BBB Torch Award for Ethical Commerce Finalist
GNAA - Greater Nashville Apartment Association
NAA - National Apartment Association
Chamber Memberships - Nashville Area Chamber & Mount Juliet Area Chamber
TREC- TN Real Estate Commission: Licensed Real Estate Firm
Our Biggest Asset is our People: Meet the Finesse Team
---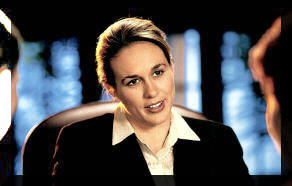 Saundra, President & Principal Broker
TREC Broker No: 00272823 TREC Firm No: 256691
Saundra is the President & Principal Broker and founder for Furnished with Finesse with over 25+ years of property management experience. While working in onsite property management, Saundra began seeing a tremendous need for quality interim housing. She soon discovered that furnished short-term & corporate housing was her passion. In January of 2000 Saundra opened Furnished with Finesse with a personal pledge to offer her clients an exceptional interim housing experience staffed with a professional caring team. Saundra has a minor in Art, an Interior Design Specialist, and is a licensed Real Estate Principal Broker with an emphasis in Landlord Tenant Law.
---
David, Vice President of Operations & Business Development
David joined Furnished with Finesse in 2004 to oversee business IT, advertising, and national accounts. David has over 20+ years of national sales experience. He continues to work production for the Nashville Predators as a talented EVS Replay Technician. David, among his many other achievements, was recently awarded his 3rd Emmy for Live Sports Broadcasting. With a creative flare, eye for detail, and the ability to "never meet a stranger", David is an excellent asset to the Finesse Team.
---
Stacey, Accounting Manager
We are very pleased to have Stacey as our Accounting Manager. She is a seasoned accounting professional with a degree in mathematics. Coming to our team with prior accounting experience at Prudential Realty, Stacey is proficient in all areas of accounting software. She is quick and exceedingly accurate, making her the perfect choice to be the driving force behind all of our AP & AR relations.
---
Rick, HR Director
Rick brings over 40+ years of experience in HR and operations management to the Finesse table. Having worked for NES from the age of 19, Rick has learned a thing or two about planning and employee relations. After retiring from NES in 2010, Rick decided to make Furnished with Finesse his second home and has brought to our team a level of experience that is exceptional.
---
Kaye, Project Manager
With over 25+ years of project management experience, Kaye is a master mind of scheduling and coordinating. She enjoys people of all kinds and is a friend to everyone. Even when events and calendar activities are swirling around like debris in a tornado, Kaye has a happy cheerful attitude from beginning to end, regardless of what is thrown at her. Keeper of the calendar and vendor motivator extraordinaire, Kaye is the glue that holds the show together. With a chuckle and a friendly smile every day, not a single member of the Finesse Team can refuse any of Kaye's requests.
---
Tonya, Senior Housing Coordinator & Design Professional
Classy and always on budget. Re-design comes second nature to Tonya to the point that she can take any yard of cloth, or scruffy antique, or second hand piece and make it look like a million bucks! When you hand Tonya lemons, she makes them into lemon champagne. Tonya is also an exceptional Senior Housing Coordinator. With her extensive background in nursing and home healthcare, she has the exact experience needed for Furnished with Finesse's senior relocation program.
---
Jan, Guest Services & Design Professional
Jan has dedicated an endless amount of her spare time to volunteering with underprivileged and disadvantaged children. Because of her dedication to those in need, she received the Presidential Lifetime Achievement Award for Volunteer Service. This is no easy task with a requirement of over 4000 service hours. Jan is one of those people who always puts the needs of others first. Thus it is no surprise that she is fully dedicated to the needs of our residents. Jan truly believes that "small differences can make a big impact in the lives of others". Having moved extensively, Jan understands the difficulties of being in a new place. Her personal understanding of those difficulties makes her an excellent member of the Finesse Team!
---
---
---
---
---
Martha, Master Seamstress
Meet our Master Seamstress, Martha. No one has more experience in fabrics than Martha. She performs all of FWF's textile repairs, makes window treatments, sews decorative pillows, and builds quilts for the comfort and pleasure of our residents. Martha's proficiency comes from over 55+ years of experience in hand and machine quilting, tailor work, and beading dresses for the NY runway shows for Jessica Lynn's Bridals. Martha enjoys donating her spare time to her local Quilt Guild, the Boy Scouts of America, and countless hours to many charities and church functions. Truly a "Martha Stewart" in her own right. Martha's motto is and probably always will be, "Whoever dies with the most fabric WINS!"
---
Walter, Guest Services & Deliveries
(Currently Serving our Country with the US Marine Corps)
Everybody loves Walt! Easy to get along with and always cheerful, you will find this bright young man a delight to have around. In between silly jokes, Walter is happy to do any Finesse task asked of him, from lifting, to organizing, to sorting, to building shelves, to deliveries, to planting landscaping.
---